More about Michael
Michael Finkel is the author of the New York Times bestseller "The Stranger in the Woods: The Extraordinary Story of the Last True Hermit," about a highly intelligent man who lived alone in the forest of Maine for 27 years, as well as the book "True Story," about Finkel's bizarre and unhealthy friendship with a murderer, which was adapted into a 2015 major motion picture produced by Brad Pitt and starring James Franco and Jonah Hill.
Finkel has reported from more than fifty countries across six continents, covering topics ranging from the world's last hunter-gatherer tribes to conflicts in Afghanistan and Israel to the international black market in human organs to theoretical physics.
In the line of reportorial duty, Finkel has skied off the summit of Mount Kilimanjaro, set sail on a Haitian refugee boat, joined a cult in Colorado, been in a car that was run over by a tank in Afghanistan, climbed into an active volcano in the Democratic Republic of the Congo, and crossed the Sahara Desert on the back of an open truck. His work has appeared in National Geographic, GQ, The Atlantic, Esquire, Rolling Stone, Vanity Fair, and The New York Times Magazine.
He lives with his family in western Montana and southern France.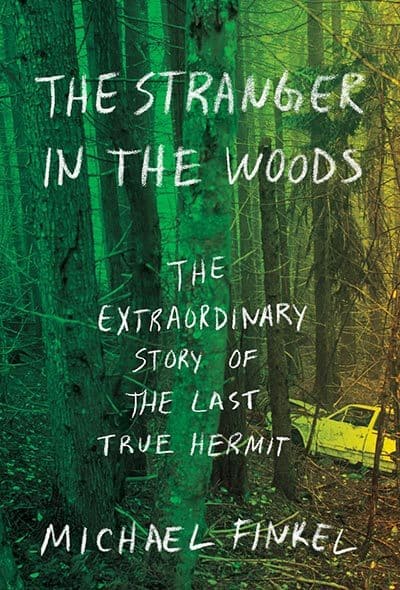 The Stranger in the Woods
The Stranger in the Woods
This book spent five weeks on the New York Times best-sellers list.

One morning in 2013, I read about a man who had fled the world at age 20, lived alone in a tent in central Maine, and apparently spent 10,000 consecutive days completely silent.

Instantly curious, I wrote a letter to this man, named Christopher Knight, and he proceeded to share with me the most incredible and moving and confounding story I'd ever heard. Knight's tale is the basis of my new book, The Stranger in the Woods.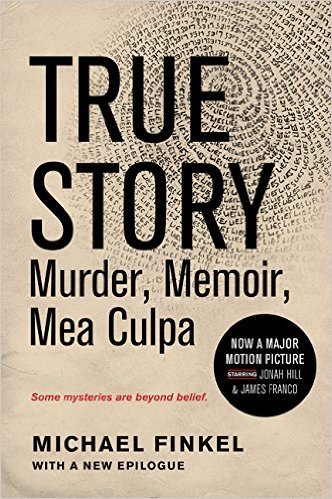 True Story
True Story
This book was adapted into a major motion picture, starring James Franco.
Just as I was fired from a job I had coveted almost all my life, I learned about the murders. A man named Christian Longo, wanted for killing his wife and three young children, had fled to Mexico. He'd been hiding out there, pretending to be a writer for the New York Times -- pretending, in fact, to be me.
Thus began a bizarre and disturbing game of psychological cat-and-mouse, as I attempted to uncover the truth about the horrific crimes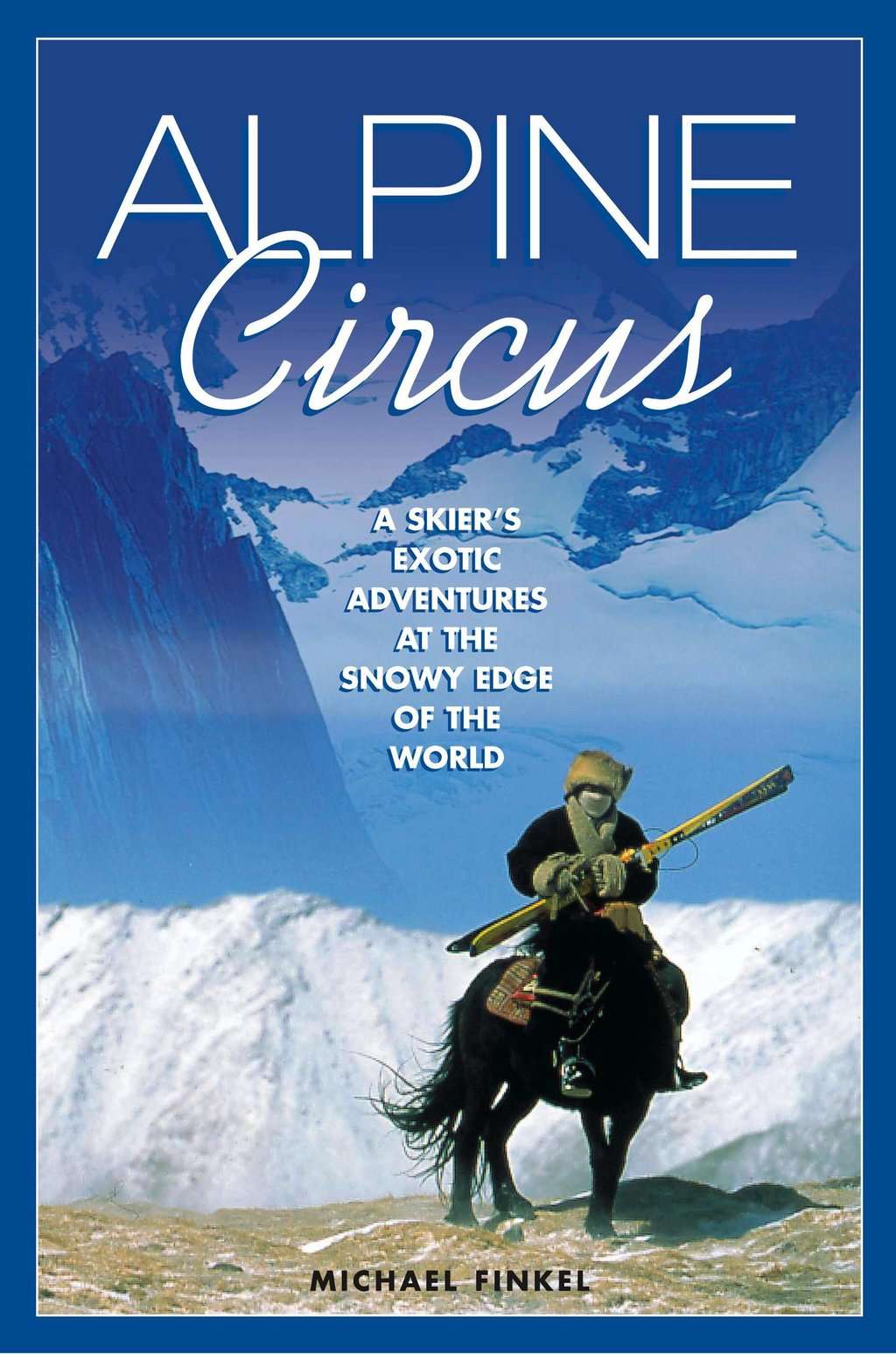 Alpine Circus
Alpine Circus
For ten years -- the entirety of my 20s -- I spent much of my time roaming the world with a pair of skis, using the sport as a point of connectivity to explore many of the planet's mountain cultures. Alpine Circus is a collection of 17 of these adventures.
I skied in Iran, where women are assigned separate slopes and must wear a black skirt over their ski pants. I skied with Mongolian herdsmen; spent time with the US Marines at the Mountain Warfare Training Center; and hauled my skis to the summit of Mount Kilimanjaro.
The Stranger in the Woods
I have prepared a talk, accompanied by slides and video, about the subject of my new book, a highly intelligent man named Christopher Knight who fled the world at age 20 and lived completely alone in the forest of Maine for nearly three decades.
My speech tells the incredible story of Mr. Knight, while also discussing, more broadly, the subject of solitude. Why are most people afraid to be alone? What did Chris Knight, and other hermits throughout history, learn from being alone? Why do so many religious, philosophical, and scientific breakthroughs come from people who have spent significant periods of time alone? What does it feel like to be alone for decade after decade?
My talk answers all of these questions, and notes that, while our modern society seems set up to avoid loneliness at all costs, dozens of studies around the world have shown that spending time alone makes a person calmer, healthier, and smarter.
I will also speak about the survival aspect of this story — how Knight was able to live through 27 brutal Maine winters without even lighting one fire. (He was afraid that smoke would give his campsite away.) How can a man go 27 years without seeing a doctor? How did he deal with wild animals? Prevent his drinking water from freezing? Not die in the Great Ice Storm of 1998? It seems impossible, but Knight explained it all.
I will also discuss what Knight learned during his immense solitude — he is one most secluded known people in all of human history — and what advice he has for the rest of us, advice that could profoundly affect the way that we all live our lives.
True Story
A man accused of the horrific murders of his wife and three young children — a man on the FBI's Ten Most Wanted Fugitives list — fled the country and hid out in Mexico. There, he took on an alias. He pretended to be a journalist. He said he was in Mexico on assignment. He teamed up with a photographer. And his name and newspaper, he said, was Michael Finkel of The New York Times.
He pretended, in other words, to be me.
At same time, my own life and my own career was unraveling. At the very same time that the fugitive, whose real name was Christian Longo, took on my identity, I lost my own identity. I was fired from the New York Times for using a composite character in a story. I feared that my career as a journalist — the only job I'd ever wanted all my life — was over.
After Longo was arrested in Mexico, and I learned that he'd stolen my identity, I wrote him a letter in jail. And then Longo decided that the only journalist he would speak with was the one he'd impersonated.
Longo decided he would give me the scoop of my life — he promised he would prove his innocence, and permit me to write a story that would save my career.
What ensued was a bizarre game of psychological cat-and-mouse, a tale of truth and lies, of crimes and redemption. I wrote a book, entitled True Story, about the strange and uncomfortable relationship I formed with Longo.
That book was adapted into a 2015 major motion picture, also called "True Story," produced by Brad Pitt and starring Jonah Hill, James Franco, and Felicity Jones.
My presentation about "True Story," which features both images and items from the trial, can be tailored to feature topics such as identity theft, the pressures of modern journalism, how to tell when a person is lying, what it is like to have a movie made of your own life, and a frightening and intimate journey into the mind of a true psychopath.
Adventure, Travel, and War Reporting
More on my Reporting
I have been a full-time journalist for nearly 30 years, writing for publications like National Geographic and The New York Times Magazine.
I am willing to speak about my career in general, or about topics as varied as the global migrant dilemma, the Israeli-Palestinian situation, and what it is like to descend into the center of an active volcano.
I have personally visited with active terrorists in Afghanistan, Indonesia, and the Palestinian territories, and can offer first-hand insight into how terrorists think, why they become committed to terrorism, why they believe what they do, and how the United States, and the world, can far more effectively combat terrorism.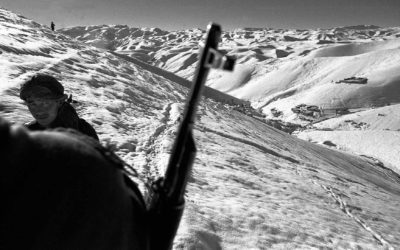 They had a radio, just a single battery-powered radio, so the news traveled by word of mouth up and down the footpaths of Abdulgan, village to village, until everyone knew. They knew what was happening elsewhere in Afghanistan. And therefore the people of Abdulgan not...
read more
<iframe src="https://player.vimeo.com/video/212813194?color=5d7758&title=0&byline=0&portrait=0" width="1180" height="573" frameborder="0" webkitallowfullscreen mozallowfullscreen allowfullscreen></iframe>
<iframe frameborder="0" scrolling="no" height="130" width="100%" src="https://www.wnyc.org/widgets/ondemand_player/wnyc/#file=/audio/json/743182/&share=1"></iframe>